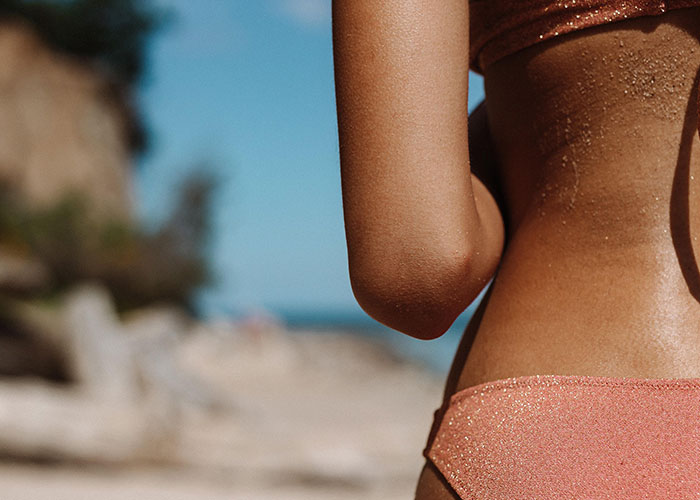 June 23, 2022
5 Ways To Get Ready For Summer
Summer is just around the corner! Don't worry if you've been slacking during this cooler season, we've got you covered. The warmer weather usually brings on new trends, dry skin and less clothing. Are you prepared? If not, here is a quick cheat sheet for 5 ways to get ready for the warmer weather.
There are two really important factors that will help contribute to healthy, glowing skin this summer. They are sunscreen and moisturizer. The key is to make sure you are using the correct sunscreen and moisturizing daily. There are a few things you should be looking for in your sunscreen to make sure you are getting the best protection. The right sunscreen will be SPF 30 or higher, contain zinc and have UVB and UVA protection.
2. Find the right hair color
If you are like most women you may want to switch up your hair color once the sun gets brighter. Luckily for you this season's hair color trends are in. Have you seen the top picks?… This summer you can expect flamboyage, sunset red and nude hair. Flamboyage is a gorgeous combination of ombre and balayage, sunset red consists of a reddish-brown tint and nude hair is a balance of warm and cool tones making the hair a neutral color.
Drinking enough water is extremely important. Staying hydrated helps your body to run efficiently. Just as you hydrate your skin on the outside with moisturizer, it is essential you hydrate your body internally with water. It is typically recommended that you drink eight 8-ounce glasses a day.
Most people want to make sure their body is ready for summer attire. The biggest way to help yourself accomplish this is to get inspired. Dedicate time to eat healthy and exercise. Make sure you keep it fun. Make your favorite smoothie, do a race with a couple friends or take some fitness classes at your local gym. It's also a good idea to begin by making yourself realistic goals and a timeline of when you would like to complete them.
One of the best things you can do for yourself is build up your confidence. This will help you tremendously in all aspects of your life, including your work and personal life. Confidence can come from many different things, you could feel most confident when you're wearing a killer outfit or maybe it's when you're in your best shape. Found out what makes you feel unstoppable and own it!
We hope this guide helps prepare you for the warm months ahead. The main things to remember is: apply sunscreen and moisturizer every day, find your right hair color, get inspired and build up your confidence. Here at Ambay Plastic Surgery our mission is to help you look and feel your best this summer. You deserve to have fun and not worry about your body.