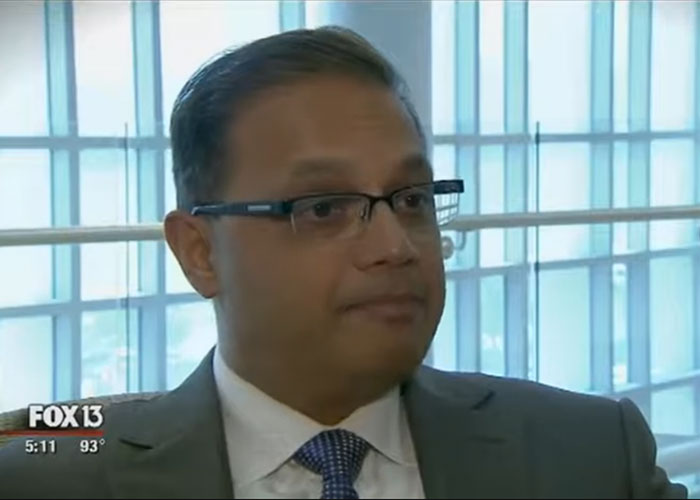 August 11, 2022
Dr. Ambay's Fox 13 News Segment Featured On Multiple Outlets
Dr. Raj Ambay is featured in a recent segment by Fox 13 News. In this segment news anchor, Linda Hurtado, interviews Dr. Ambay's patient, Michelle Hall. She asks Michelle about her journey through mutations, disease and surgery.
After Michelle received the news that she had a BRCA2 genetic mutation, which made her five times more likely to develop breast cancer and 30 times more likely for ovarian cancer, she decided to get her ovaries removed and have a double mastectomy. She then received breast reconstruction with implants. This reconstruction ended up failing and she went without breasts for many years.
Years later, Michelle met Dr. Raj Ambay. He performed a special breast reconstruction procedure known as the DIEP flap. He sat down with Michelle for over 2 hours in consultation describing the procedure. In the end he was able to successfully give Michelle breasts again.
After this segment landed on the internet, it soon was featured by other reputable sources.
Below you can see the article mentioned in the Plastic Surgery SmartBrief.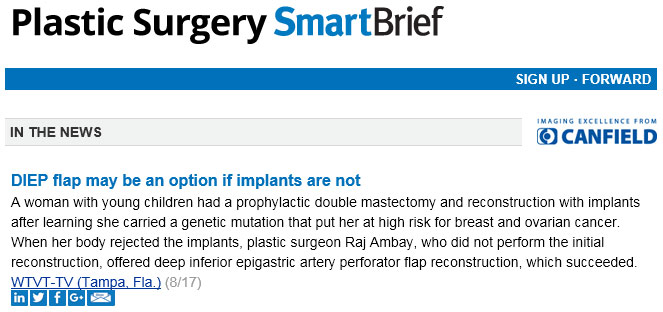 And featured again in the American Society Of Plastic Surgeons Social Daily Digest.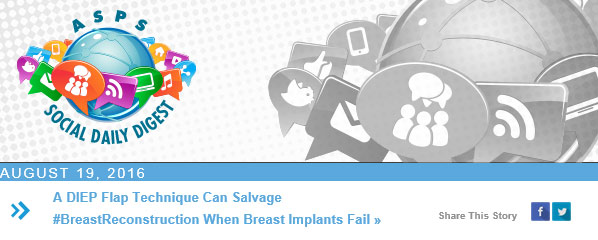 We hope that by having this segment cirulate the web it will provide information to women about the options they have for breast reconstruction.