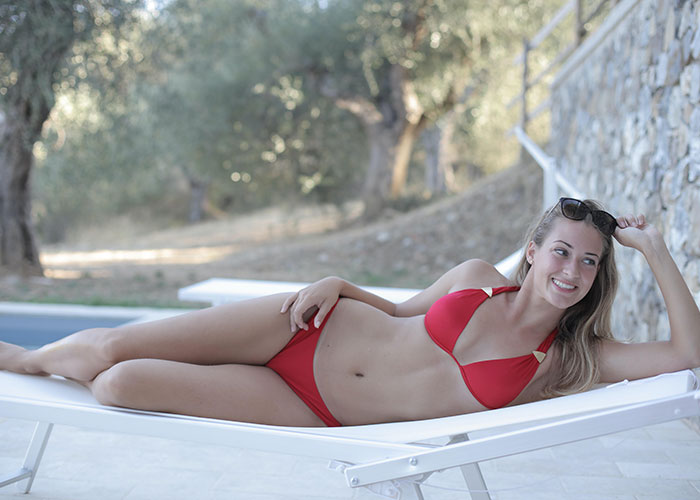 August 4, 2022
3 Ways To Gain The Confidence You Need In Your Bikini
Monday was the official start of summer! You know that means time for some sun and vacation (hopefully). Most of us enjoy relaxing by the pool and beach once the warm weather rolls around. The thought of relaxing by the water sounds like a great idea until you think about being in a bikini in front of all those people. Don't worry if you're not completely comfortable, you're not alone! Many people come into our office wanting to make a few changes to help them gain more confidence in their bikini.

There are three great options that can help you to achieve either a slim or curvier body type. These options are the Breast Augmentation, Tummy Tuck and the Brazilian Butt Lift. Below we break down each option and explain if it would be right for you.
Mostly everyone knows about the Breast Augmentation. You probably wouldn't be surprised to know that it takes the lead for the highest number of procedures performed in 2015. This procedure is best for those who want to increase size and/or make the breast shape more symmetrical and appealing. What you may not know about this procedure is the many options that come with it. Some of these options include saline or silicone implants as well as the possibility for multiple different incision lines. To find out which options are best for you, schedule a consult with a board-certified plastic surgeon.
The Tummy Tuck has seen a lot of popularity within these past years, placing it in the top 5 procedures performed in 2015. This option is for those who want a slim, toned mid-section. It works by creating a flatter and tighter core while also hiding the incision below your bikini line. This procedure can be done alone or also done with liposuction depending on the look you are trying to achieve.
The Brazilian Butt Lift has just now been gaining traction. We can most likely attribute this to celebrity influences such as the Kardashians. It has already increased 28% within a year alone. This procedure is best for those who want to enhance the shape and volume of the buttocks, giving a more contoured and firm look. There are two steps that go into this procedure, first is the liposuction of a pre-determined spot. The next step is to purify the fat and inject it into the buttocks. So essentially you receive a little bit a liposuction in one area to get the larger back side you desire.
These three procedures are great for achieving your goals. Want a smaller waist? Then opt for a Tummy Tuck. Want a curvier body? Then the Breast Augmentation or Brazilian Butt Lift could be right for you. The best way to determine how to reach your desired look is to schedule a consult and go over your options. You're one call away from gaining the confidence you've been waiting for!