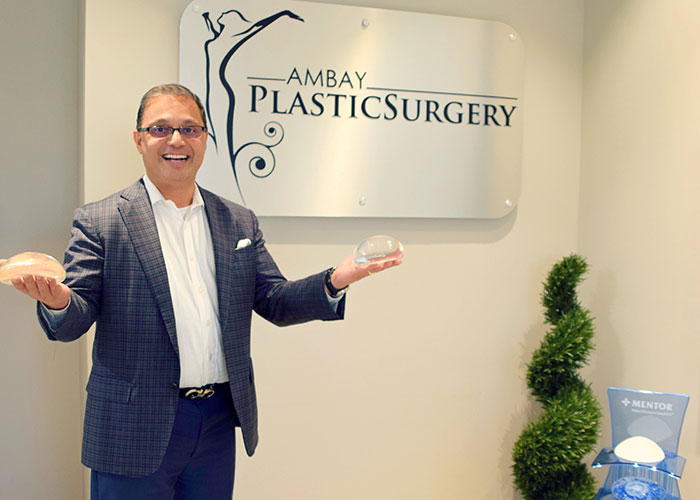 April 28, 2022
4 Things To Consider About Breast Augmentation Before Your Surgery…
Have you been considering a breast augmentation, but are overwhelmed with all the choices? The great thing is there are so many options available to you now, but research will be key in determining which will best suite your breast goals. Choices can vary from saline to silicone implants, fat transfer and even different shapes and sizes. Don't worry if you feel like the choices are endless, below we've broken down all the information for you to help you compare your options.
Silicone Implants
Silicone implants are implants that are pre-filled with silicone. This may require a longer incision during placement. The pros to choosing silicone is that they look and feel more natural and tend to ripple less. It is also easy to see and imagine the size and look of them before surgery. In terms of rupture, it is harder to detect and normally requires an MRI or ultrasound.
Saline implants are implants filled with saline. They are filled at the time of surgery which leads to a smaller incision. In comparison to silicone, saline implants typically cost a little less. Saline implants have a more unique feel and in case of a rupture they are easily detected and your body will absorb it harmlessly.
Fat transfer is the process that uses your body's own fat for augmentation rather than placing in any implants. You're essentially transferring fat from one an unwanted area, and moving it to your breasts. Some of the pros are minimal scarring, no risk of rupture (as you're using your own fat) and it is for obvious reasons the most natural looking and feeling. A common con of fat grafting is that since you're using your own fat, you're limited on how large you can go.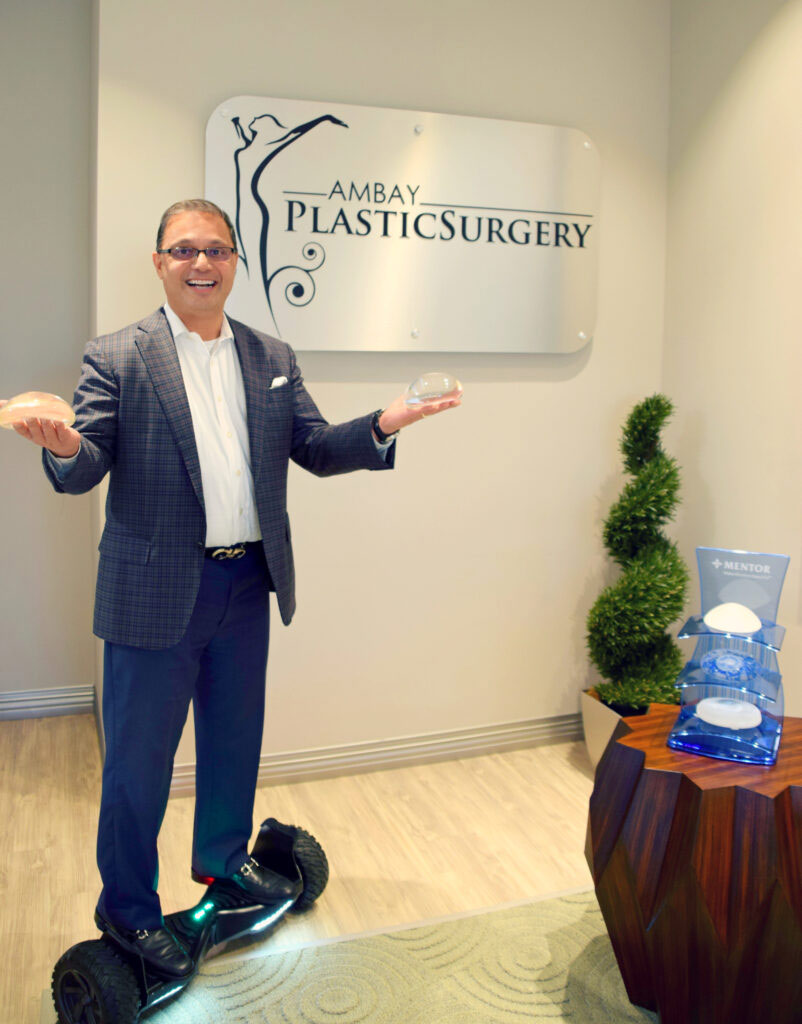 But What About Shape Options?
There are two different shapes of breast implants to consider when choosing your silicone breast implants. Round or Teardrop, find out which is best for you…
Round Shape The round shape offers a full of look with added cleavage. You can choose between the saline or the silicone type of implant. It provides the upper breast with the most volume.
Teardrop Shape The teardrop or "gummy bear" shape has a greater projection at the bottom than it does at the top, resulting in a more sloped shape rather than evenly round. This implant can offer someone more shape when there isn't any to start with. Some people believe it offers a more natural look in terms of shape.
There is a lot to consider when choosing the best route for breast augmentation. Your best tool is not only your own research, but having a consultation with a board-certified plastic surgeon. Your surgeon can advise you on what procedure would best achieve the results you aspire, what shape would complement you better and what type of implants to choose.
To book a consultation with a board-certified surgeon click below…