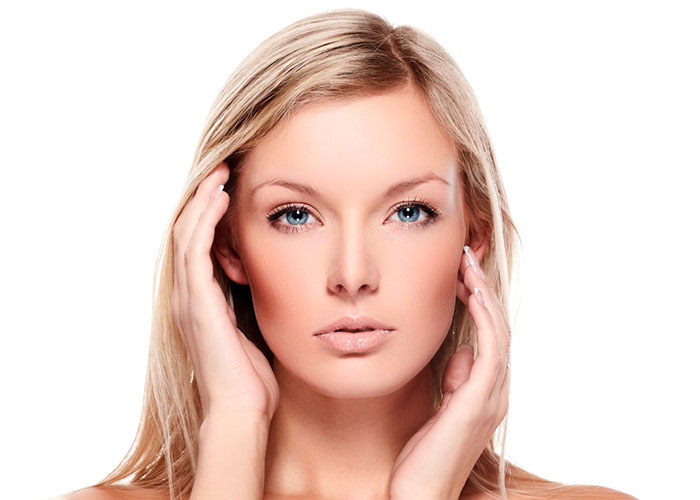 May 15, 2023
Facial Implants - The Permanent Alternative to Fillers
Are you tired of constantly getting cheek fillers and other dermal facial treatments? Imagine achieving a permanent, youthful look without the hassle and expense of repeated injections. Thankfully, that is possible with facial implants - the long-lasting, safe and effective solution that will revolutionize your beauty routine. Say goodbye to constant upkeep and hello to effortless beauty!

Under the care of Tampa-based triple board-certified plastic surgeon Dr. Raj Ambay, you can sculpt your dream profile with customized implants, placed with skill and precision to enhance your features and achieve the youthful, balanced and confident look you desire.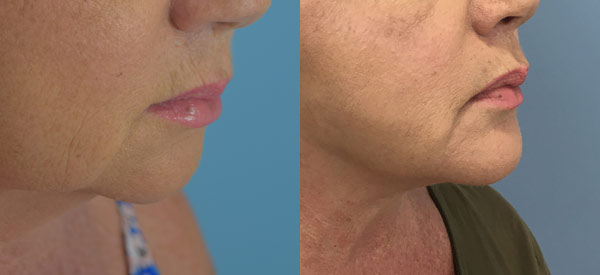 What are Facial Implants?
Facial implants are typically made out of solid, natural-feeling materials such as silicone. These implants are inserted under the fascia of the face to enhance or add volume/shape to a certain area. For example – adding definition to cheekbones, creating a stronger or more prominent chin or restoring a youthful fullness to the temple area. These implants are inserted via a surgical procedure that usually lasts 1-3 hours and a recovery period of 1-2 weeks. The popularity of cheek implant surgeries is on the rise with over 108,000 procedures completed across the US in 2020. It's no surprise given the numerous benefits and advantages that come with this cosmetic treatment.
Dr. Ambay is a rare find in Tampa – one of the few surgeons who offers facial implants. As a result, he's built a loyal following of patients from all over the Tampa Bay area – from Land O'Lakes to Plant City, Palm Harbor to Bayonet Point, and even beyond. Patients come for his unparalleled expertise, surgical artistry and attentive bedside manner.
Dr. Ambay's Explanation
Fillers vs Implants – What's the Difference?
Fillers are injected into the face using ultra-fine needles. The most common type of fillers involve injecting hyaluronic acid into the skin, which helps to add volume, reduce the appearance of fine lines and wrinkles and promote overall skin health. But how long can you expect the effects to last? The answer depends on the type of filler and your general health, but on average, you can expect the results to stick around for anywhere from 6 to 18 months.
Unlike fillers, which require regular touch-ups every 6-18 months, implants are solid but natural-feeling materials surgically inserted into the face that can last for decades – or even permanently. They essentially act as a permanent filler, without the hassle of scheduling repeat injections. When deciding between fillers and implants, factors such as cost, procedure time, recovery time and your desired outcome should all be taken into consideration. Ultimately, the decision is a personal one that should be made with the help of a qualified professional.
What Are the Benefits of Facial Implants?
While facial implants offer a host of benefits, perhaps the most enticing is their remarkable longevity. These implants are designed to be a permanent solution, offering lasting enhancement to the shape and profile of your face for many years to come. If your aesthetic goals evolve over time, the implants can be easily exchanged or removed. But the perks don't stop there – here are some other fantastic benefits of facial implants:
A restoration of definition and volume to the face
Customized implant shapes and sizes
The care and precision of a triple board-certified surgeon
A one-off procedure with minimal downtime
Natural-looking results that enhance and complement your face
A youthful appearance that boosts confidence
Choose Dr. Ambay – Tampa's Most Trusted Facial Implant Surgeon
If you regularly receive fillers in Tampa, or surrounding cities such as St. Petersburg, Clearwater, Lakeland, or Sarasota, or if you're looking for a long-term, permanent solution to change the shape or symmetry of your face, look no further than Dr. Ambay and our team in Wesley Chapel.
Schedule a consultation with Dr. Ambay for a thorough, personalized, and honest consultation and take the first step toward a permanent enhancement to your look and your confidence.