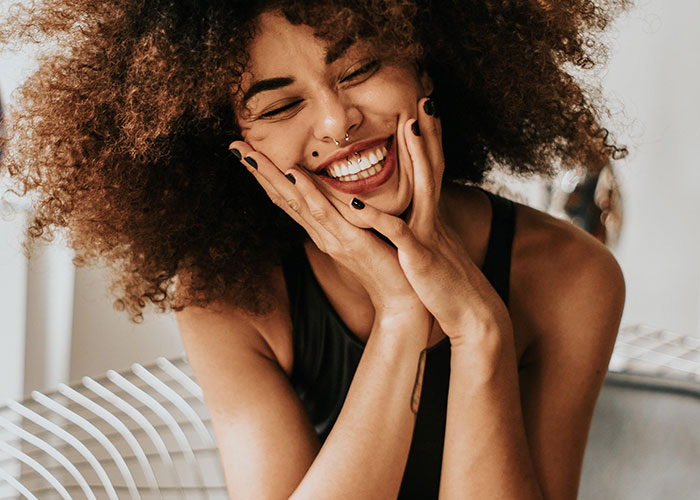 September 7, 2023
Cheek Implants: A Safe & Customizable Alternative to Cheek Fillers
When it comes to enhancing both the side and front of the facial profile, cheek implants offer a lasting solution that stands as an excellent alternative to cheek fillers. In this blog post, we explore the world of cheek and cheekbone implants, who can benefit from them, the advantages they bring, and how they contribute to a rejuvenated and youthful facial appearance.

In Wesley Chapel, Tampa, triple board-certified plastic surgeon Dr. Raj Ambay combines surgical skill with cosmetic artistry to restore volume and sculpt cheek and cheekbone contours.
Am I a Candidate for Cheek Implants?
Cheek implants are a remarkable option for people seeking a more pronounced and harmonious facial profile. The ideal candidates may include:
Longer-lasting Solution Seekers: If you frequently opt for temporary fillers to enhance your cheekbones, implants might be the perfect alternative to cheek fillers. They are a longer-lasting way to achieve the fullness you desire for years, not months!
Deflated Facial Features: Individuals experiencing loss of volume in cheeks or flattened cheekbones, can benefit from cheek implants. These implants restore volume to areas that have lost their youthful fullness.
Facial Asymmetry Corrections: For facial asymmetry, where one side of the face is subtly different from the other, cheek implants can provide balance and harmony. Whether you need added volume to correct age-related hollowing, or height to flatten cheekbones, implants can create a more symmetrical and pleasing appearance.
Dr. Ambay's Explanation
Advantages of Cheek Implants
The benefits of cheek implants are as varied as the candidates they cater to:
Long-Lasting Results: Unlike temporary fillers that require regular maintenance, cheek implants provide semi-permanent enhancements. Once you achieve your desired look, you can enjoy it for years.
Enhanced Facial Balance: Cheek implants restore facial balance by adding volume where it's needed most. Adding an overall sense of symmetry to the face creates a more attractive and proportional appearance.
Immediate Transformation: One of the most satisfying aspects of cheek implant surgery is the immediacy of the results. As soon as the implants are in place, you'll notice a significant improvement in your facial contours, which continue to improve as any residual swelling resides.
Customized Approach: Cheek implant size and placement can be tailored to your specific needs. Whether you desire a subtle enhancement or a more dramatic change, Dr. Ambay can help you achieve your desired look.
Minimally Invasive Procedure: The procedure to place cheek implants is minimally invasive – incisions are typically made inside the mouth, ensuring that there are no visible scars on the face.
The Placement Process
Wondering how cheek implants are placed? The procedure involves making incisions inside the mouth or through an existing incision, such as one made during a lower eyelid lift. This approach ensures no visible marks on the outside of your face. Once the implants are positioned and secured, you'll experience minimal discomfort during recovery, which typically lasts only a few days.
Cheek Implants at Ambay Plastic Surgery
Cheek and cheekbone implants offer a safe, permanent, and transformative solution to enhance your facial features. Whether you seek to correct asymmetry, mitigate loss of volume in cheeks, or restore youthful contours, these implants provide a long-lasting answer that can boost your confidence and redefine your appearance. Want to learn more? Check out Dr. Ambay's YouTube video on cheek implants if you'd like to learn more about the before and afters of surgery.